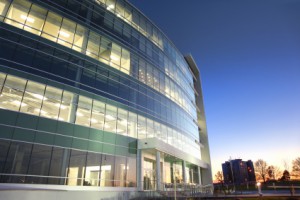 Geltrude is widely recognized as a premier real estate accounting firm in the Northeast. Our expertise and experience encompasses the real estate landscape and sets us apart from firms that simply perform accounting services for clients' real estate portfolios. Our clients include leading owners, developers, operators and investors involved in a wide spectrum of properties.
We represent clients that participate in complex transactions. Our role is to assist in evaluating the economics of deals and maximizing the tax advantages. Our goal is to overcome obstacles and find solutions. As seasoned advisors in the real estate industry, we apply our creativity and technical acumen to form a strategic partnership with our clients. That partnership results in achieving goals and ensuring long term success.
We are mindful that every move our clients consider may have federal, state, local, and international tax consequences; therefore, we offer strategies and alternatives to put our clients in the best possible tax position.
Real estate has the potential either to yield tremendous profit or to effect tremendous loss, and the determining factor rests with the broad-based knowledge and niche expertise that guide investment, development, and divestiture decisions.
At Geltrude, our superior real estate team delivers optimal tax, accounting, audit, and advisory services in all facets of commercial, residential, and industrial real estate. Through in-depth research and analysis of market trends, intimate understanding of constantly-changing tax laws, and specialized expertise in optimizing financing strategies, we support the goals and objectives of developers, managers, investors, individual owners, REITs, and not-for-profit organizations.
The aim of any real estate transaction is the minimization of cost and the realization of the greatest return on investment. Within this overarching purpose, however, lie any number of goals unique to each individual client, and before presenting any transaction strategy, we first invest the time to understand the finer points of our client's vision. Only then do we design and implement a customized approach tailored specifically to help make that vision a reality.
Centrally located in the hub of the New York metropolitan area, Geltrude is fully equipped to serve clients ranging from small investors to leading national and international developers. With our real estate team, clients receive consummate service that is at once highly professional and wholly personal.
Real Estate Expertise
Commercial, residential, & industrial real estate
Acquisitions & divestitures
Joint ventures
Estate planning
Loan restructuring
Tax compliance
Business succession
Market analysis
Financing
Bankruptcies & workouts
Leaseholds
Partnership disputes
Litigation support
Historic renovations
Condominium & Co-op conversions