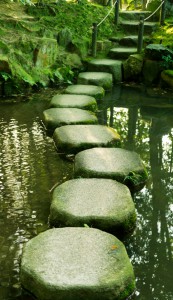 We believe in a mindful approach to servicing our clients. Our focus is aligned with the solution and not the problem. We think as entrepreneurs and view the world through the eyes of our clients. Those optics motivate us to hire the most qualified staff, provide extensive training and support them in their commitment to excellence. When a client is seeking an accounting firm to be their strategic partner, we make that choice easy.
Accounting is typically defined as the systematic recording and reporting of the financial operations of a business, corporation, or individual.
We disagree. And so do thousands of years of history. It was accountants who invented writing, spurred the growth of ancient city-states, and facilitated the Industrial Revolution. To these pioneers, their practice was more than a system; it was vision in action.
At Geltrude, we embrace this same forward-thinking philosophy, and because of this, we have built a progressive team of professionals committed to entrepreneurial thinking, quality service, and client profitability.
Entrepreneurship – Any CPA firm can report data. An entrepreneurial approach, however, requires initiative. At Geltrude, we go beyond what the numbers say and interpret what they mean. By analyzing historical trends, integrating current information, and projecting future impact, we help our clients identify advantageous opportunities, spearhead innovative strategies, and accomplish their goals. And because success in entrepreneurship is our own personal history, we counsel not from theory but from experience.
Quality Service – A firm's value is directly proportional to its level of expertise and its ability to listen to, anticipate, and respond to clients' goals and objectives. Skill without service is useless; service without skill is dangerous. Our team couples extensive knowledge of both traditional and niche industry practice areas with the personal and intimate attention to clients that has become a Geltrude hallmark.
Client Profitability – A chasm of difference exists between growth and profitable growth. We understand this firsthand as our own history is one of successful and planned expansion both through organic growth and through external acquisition. Because we've grown – and grown profitably – we are particularly qualified to help our clients do the same. Some firms might accept the status quo. For our clients, we aim much higher.